When I was a little girl, my hair was stick straight - as it still is. My mother, on the other hand, had a thick head of hair that had a lovely natural wave to it. She was a BIG fan of home permanents, and I cannot even remember how many I suffered through!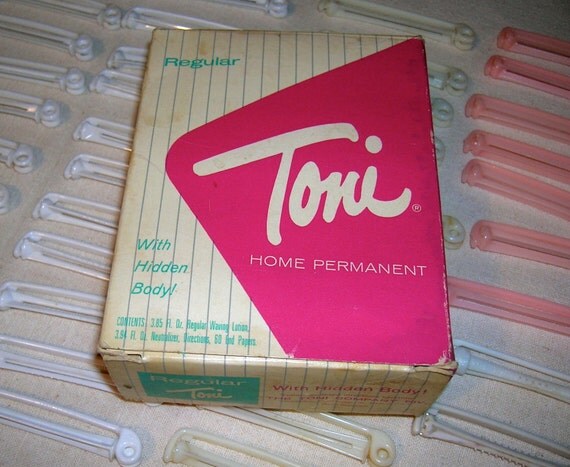 These were of course much less expensive than going to a beauty salon. The brochures showed you results with women whose hair was lovely, flowing, with the perfect amount of curl. Then Toni introduced Tonette, a home perm for young girls.
You may not be surprised to learn that I never turned out looking like any of the pictures in the brochures or the ads.
I spent a lot of time with frizz balls, evocative of a poodle.
My mother of course, always said it turned out "perfect" ...