Do you "review" your makeup regularly? Well I do, every month. Yep. Every month, I wash my makeup brushes* and go through my makeup to decide what has or has not worked. Sometimes I resurrect things I've put away, and other times I add some new things. At changes of seasons, I do adjust things like lipstick colors - for instance, really dark colors get put away in spring and summer. It's all part of my desire for organization, and my low-level OCD.
I recently saw a segment on a TV show about a quick way to do everyday makeup that looked polished and natural. So of course I became obsessed. I had a gift certificate to
Blue Mercury
, and so today on my way home from a dr's appointment, I stopped and treated myself to two eyeshadows that - in theory at least - will work for this "look." The person who waited on me tried it on me as I had described, and I liked the way it highlighted my eyes without making me look like I was loaded down with eye makeup. Which let's face it, is not a look I want every day at work.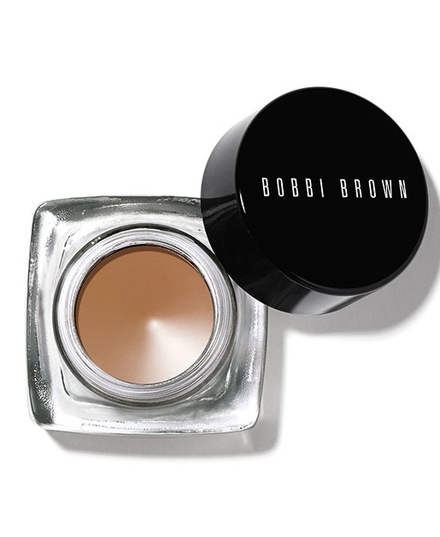 and a regular eyeshadow in Slate:
Now - just for the record, it's not that I spend a lot of time on my makeup on any regular day. But I am, in the end, lazy and as a result, any way it can be even less time, and still look good, works for me.
Whether this will all really work for me, or passes the test of staying for more than a month, who knows? But I plan to have some fun trying it, that's for sure!
*Yes, I know I should clean them more frequently. But it's an improvement for me, since I used to just use them until they were really disgusting, and then throw them away. Baby steps, people ...