Hello! Sorry for the long silence. I was busy on my other blog during November (I did manage to post every day - it was actually kinda fun!), and then I got busy with wrapping the gifts we are sending out of town.
Have you finished your holiday shopping? I have 99% of mine done, so I'm able to enjoy things. But I thought it would be worth telling you about a product that was part of my Christmas gift last year.
My sister Nancy lives in Southern California. She is the quintessential California person, and has always been interested in fashion and beauty. She also considers herself an expert, and is more than happy to give advice - whether or not you ask for it!
Anyway, last year for Christmas, she sent me this: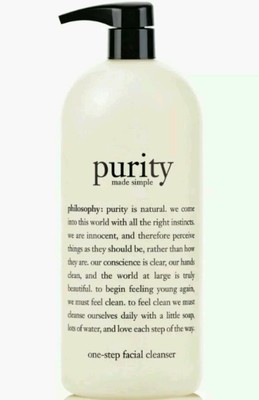 She'd told me about this product several times, saying that it not only is a great facial cleanser, but removes makeup as well. I'd never bought it, being very happy with my CVS version of Cetaphil, which worked fine and was extremely inexpensive. But since she sent it to me, I decided to give it a try.
I am here to tell you that it's great. It's gentle, and it does remove makeup as well as just daily grime. My face never feels tight or dry afterwards, and it also is not scented (at least not that I can tell). But you know what is even better? This LARGE bottle (32 ounces), that I have used morning and evening every single day since late December 2014, still has approximately 1/4 of the product remaining! My sister said she bought it on sale (she's also a big sale person), and I have no idea what she paid, but I think it may very well be an even better bargain than my CVS version of Cetaphil!
Needless to say, it's not necessary to purchase this extra large size - there's even a travel size you can buy if you just want to try it without spending a lot.
And, if you know someone who likes to try skincare products, it would be a lovely Christmas gift!
If you decide to try it for yourself, please let me know what you think. :-)
11
Days
until
Christmas
!!!!